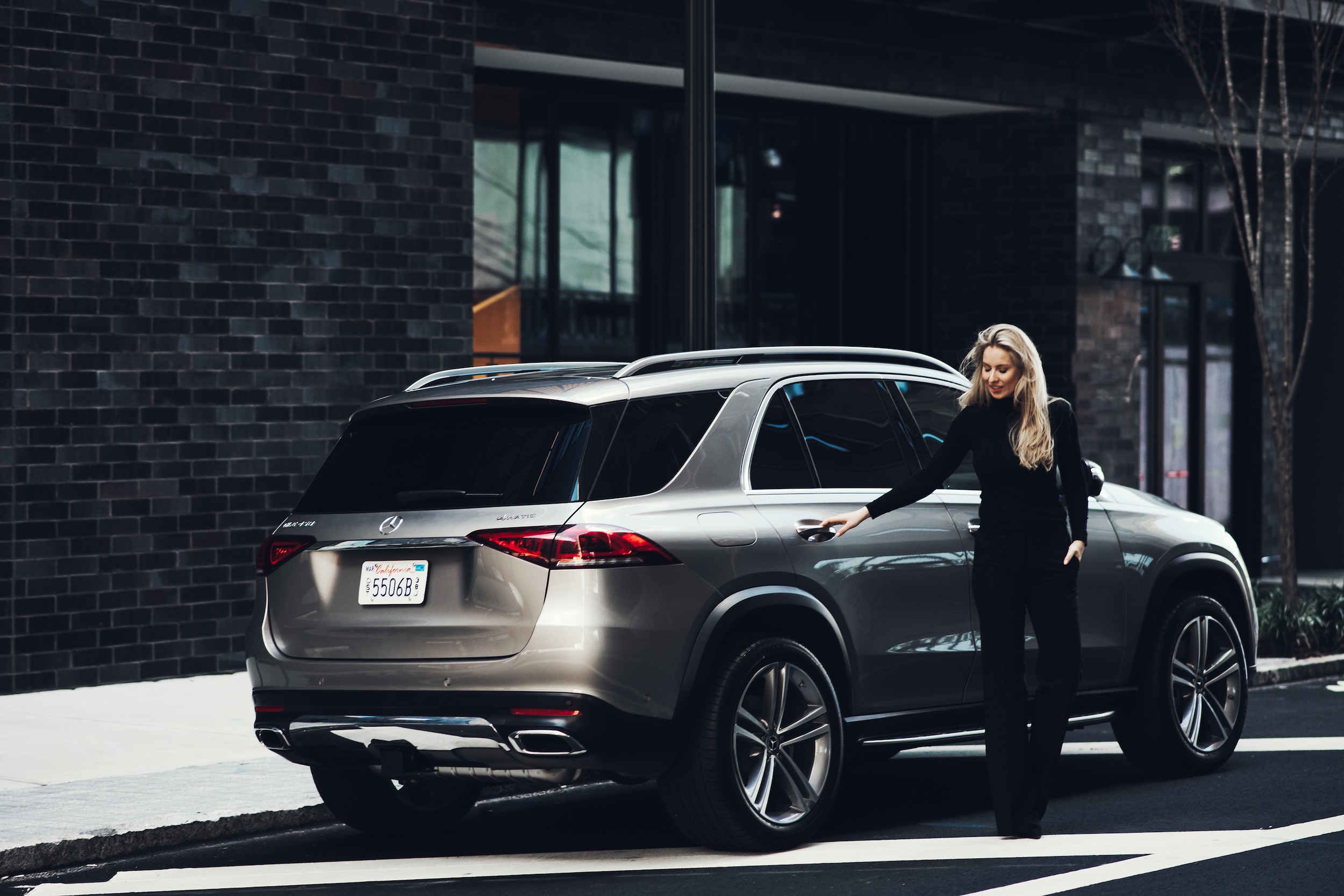 As more drivers turn to luxury SUVs, more car shoppers visit our Mercedes-Benz dealership. We have a wonderful selection of new Mercedes-Benz SUVs in Glendale, CA, and our team can help you narrow down your search. The Mercedes-Benz GLE and Mercedes-Benz GLC are similar in many ways, such as their smart designs and cutting-edge features, but small differences may have you preferring one over the other. Below, we highlight these new luxury SUVs to help with your search.
What to Expect from the New Mercedes-Benz GLC
The new Mercedes-Benz GLC near Los Angeles has competitive pricing, a long list of standard features, and engineering that will make any trip better. The sleek exterior makes the Mercedes-Benz GLC a standout in any setting, and the cabin has plenty of room for five passengers and cargo. Drivers can also expect technologies from Apple CarPlay to driver-assist systems standard in this new luxury SUV.
Highlights of the Mercedes-Benz GLE Near Burbank
The new Mercedes-Benz GLE for sale also has an extensive list of standard features, but it does have some options, such as massaging seats, not in the Mercedes-Benz GLC. The Mercedes-Benz GLE offers a bit more cabin space and power from its engines, too, but its starting price is a bit higher.
Contact Our Mercedes-Benz Dealer in Glendale for More Help
We hope that this Mercedes-Benz GLC and Mercedes-Benz GLE comparison helped you learn about your options and speed up your luxury SUV search. Of course, you can always visit our showroom and compare these luxury SUVs yourself. Whichever one of our new Mercedes-Benz SUVs that you choose, you can expect the attention to detail and elegance that you expect from this luxury car brand. Stop by soon to see how you can get more from your driving experiences.