Welcome to
   Mercedes-EQ
    The future of driving begins now.


Mercedes-Benz, Electrified. Meet the Mercedes-EQ Lineup in Glendale, CA Today
While the experience of driving a new Mercedes-Benz model was already electrifying, these days you can find a different way to experience the luxury of a new Mercedes with our full lineup of Mercedes-EQ fully-electric vehicles. With a sedan and two SUVs to choose from, the new all-electric Mercedes lineup is already proving to offer a wide range of driving experiences whether you appreciate performance and handling or luxury and cabin space. Just visit Calstar Motors Inc and check out the full Mercedes-EQ family of electric vehicles near Los Angeles today!
Mercedes-EQ EQB SUV
The smaller of our new electric SUVs, the EQB SUV features G-Wagen inspired styling with all-electric performance. Go from zero to 60 mph in just seven seconds and enjoy all-wheel drive capability on every drive.
Mercedes-EQ EQE
Adapting groundbreaking features from the EQS, the EQE moves the electric vehicle one step closer to its golden age. More spacious inside than a standard E-Class and ENERGIZING AIR CONTROL Plus for maximal cabin air filtration taking Mercedes-EQ to the next level.
Mercedes-EQ EQS
Offering sleek looks and spacious seating for five, the Mercedes-EQ EQS sedan is the first full EV rolled out at our dealership. Giving you a modern sense of style and available all-wheel drive with a dual-motor EV setup, you'll have the performance and luxury you've come to expect.
Mercedes-EQ EQS SUV
Think bigger with a Mercedes-EQ EQS SUV, offering three-row seating for seven and up to 305 miles of range on a single charge. Plush leather seating, rear-seat entertainment, and purified cabin air amplify your luxury experience.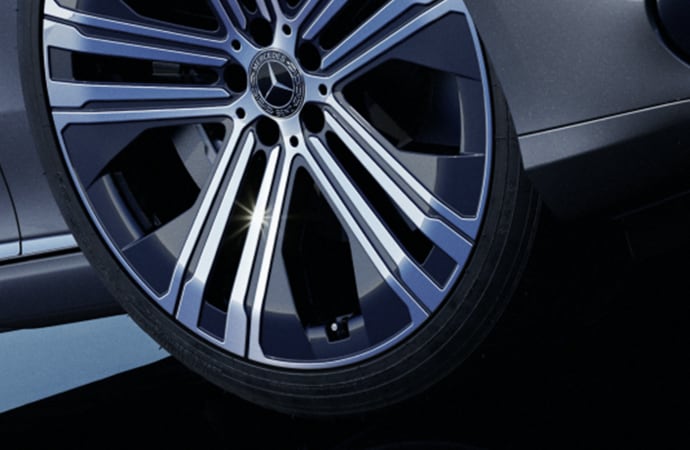 Charge Anywhere
With in-home charging options including financing for Level 2 home charging available with your Mercedes-EQ purchase or lease, you can charge your vehicle at home and start every day with a full battery. Plus while you're on the road, the in-vehicle navigation system shows available charge points so you always know where you can plug in along your route.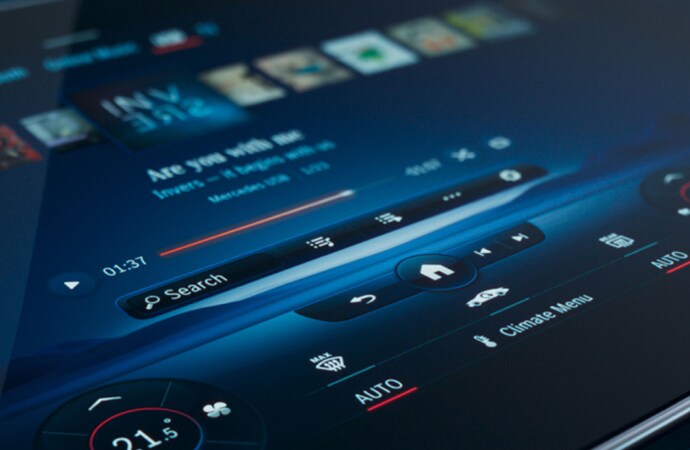 MBUX Hyperscreen Display
The MBUX Hyperscreen Display that is included with all new Mercedes-EQ models gives you a zero-layer interface without a vast array of menus and drop downs to get to the settings you need. Instead, the essential applications are all laid out in front of you, making it easy to do everything from adjusting audio levels to climate control settings quickly, even while you're on the road. In addition, the "Hey Mercedes" voice assistant is still available for voice-activated features that give you complete, hands-free control over your driving experience.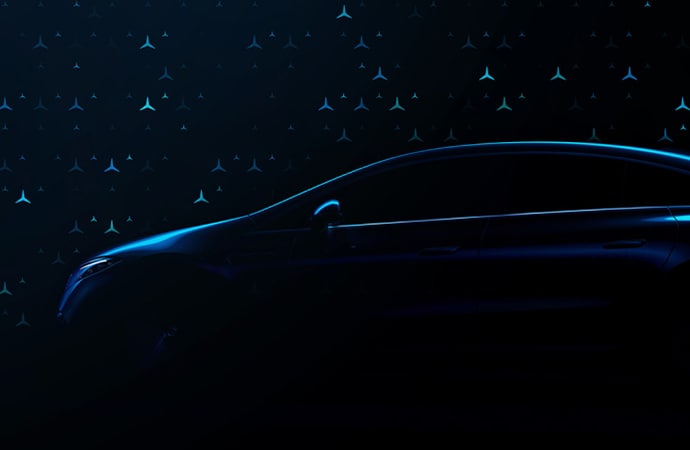 Over-the-Air Updates
With an electric powertrain and wireless connectivity, your vehicle can now receive updates without having to visit our dealership service center. Not only will infotainment updates be available over the air, but as Mercedes engineers work out better ways to deliver electric power, extend range, and improve the safety technology, you'll get those updates as well, allowing your driving experience to evolve and improve without having to buy a new car with each advancement we make.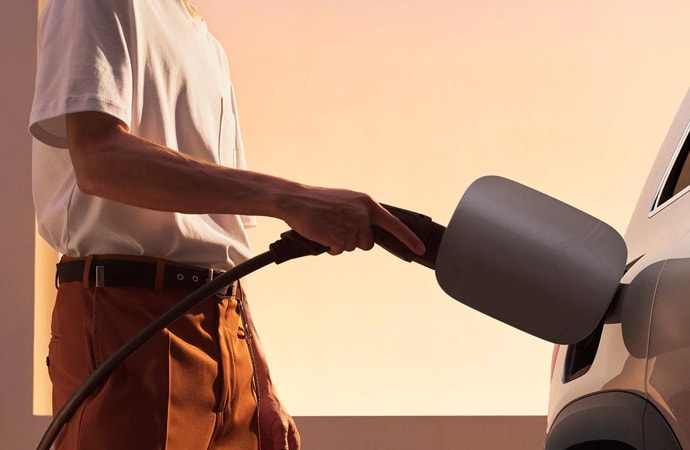 Charging at Home
Mercedes-EQ vehicles can be charged conveniently at home with the ChargePoint Home Flex installed by Qmerit. This gives you a fresh charge at the start of your day, just like your smart phone.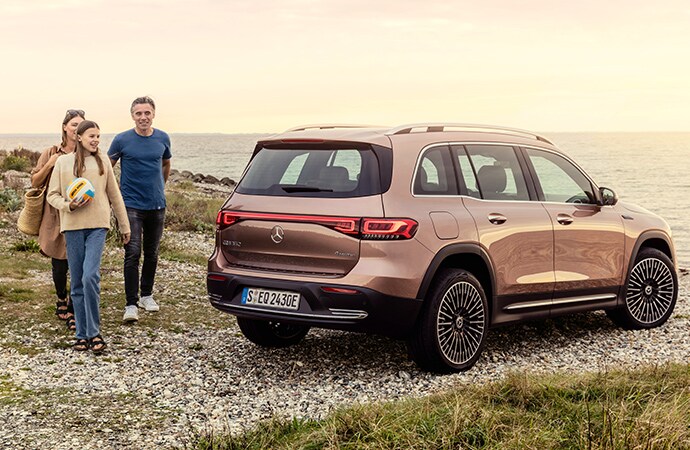 Charging On-The-Go
From shopping centers and workplaces to parking garages and service areas along the highway, discover how easy it is to plug into the electric future.
Tax Credits & Incentives
Owning a Mercedes-EQ comes with more than a few perks. In additions to any state or local incentives for electric vehicles, for a limited time only, purchasing a new Mercedes-EQ SUV may qualify you for up to $7,500 in federal tax credits. Consult your tax advisor for availability.
Cost of Ownership
The cost of electricity - measured by kilowatt hour, or kWh - typically remains steady, with average rates at roughly 15 cents per kWh. That's about $540 a year - less than had the cost of fueling a conventional vehicle.
Service & Maintenance
Battery upkeep is easy and typically requires fewer scheduled maintenance visits. Owning a Mercedes-EQ means you get complementary comprehensive coverage with your first scheduled maintenance at 2 years or 20,000 miles.
Order Your Mercedes-Benz EV Near Burbank
We make it easy to custom order your new Mercedes model with our custom order tool. You can select your model, features, and accessories and place your order with our Glendale, CA dealership without leaving the comfort of home.
Visit Our Dealership for a Test Drive
Interested in taking the new Mercedes electric vehicles for a spin? Visit Calstar Motors near Los Angeles and we'll get you behind the wheel of a new Mercedes-EQ model so you can experience the performance and luxury of an all-electric Mercedes-Benz drive.
Frequently Asked Questions